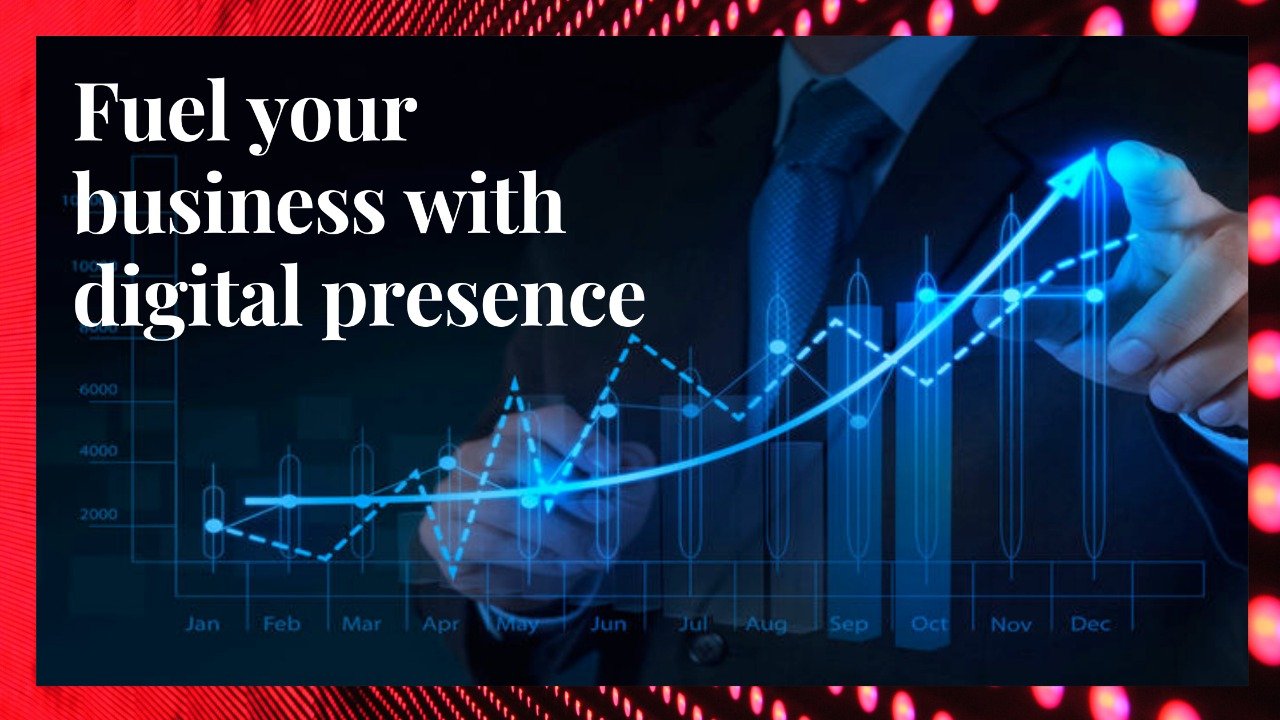 We live in an era where technology has taken over and if you aren't on the digital bandwagon yet, you're missing out on a lot of things. The technology-dominated world is likely to stay. Change is the only constant when it comes to business and being digitally aware through digital transformation strategies tend to be the need of the hour.
According to some online statistics, over 51% of smartphone users have discovered a new company or product while browsing through their smartphone. With stats as high as this, getting your business online is an important digital step to scale the business, given that the ongoing global pandemic has already made "digital presence" a necessary aspect to thrive.
Best opportunity to thrive digitally
Many of your competitors might tend to neglect their visibility, nevertheless, you can pounce on the opportunity to bridge the existing gap and stake your claim on the market. Every situation gives us an opportunity that we tend to ignore. We should be sensitive to the current circumstance and take precautions while leveraging our business because life must go on. During a pandemic, it is highly important to connect with your prospective customers and do what you can to make their interaction with your product or service through a strong digital presence.
Your presence is important than ever
Now as the online traffic is skyrocketing, your presence is more important than ever. A perfect digital strategy makes an impactful digital presence. Take the slowdown as an opportunity to move your digital media to the next level! If your business can create a solid digital marketing strategy, you will definitely be in a better position to weather this storm and take everything to stride, as it comes. This is a time to explore opportunities and try a more effective and efficient approach to sustain the recession prone market.
A solid adaptation plan to avoid Post-pandemic situations
This is your chance to build brand identity through digital mediums, strengthen relationships with your customers, and eventually grow demand for your services with some modulation which is aligned with the global pandemic because let's accept the situation post-pandemic is likely to change and a solid adaptation plan is likely to be the better option available. Also, a strong online presence will establish you with an authority in your industry and increase your company's reputation and credibility.
Mindful execution through Digital Marketing
Digital Marketing is a mindful execution of putting you in the most targeted and trafficked channels, so your best prospects can see you, learn more about you, and even register queries to learn more about your products or services. Digital medium gives a platform that can grab a lot of attention and engagement if used strategically.
It is said that people form first impressions in about 17 milliseconds. This is how human phycology works and if anything creates a positive impact in that very duration- it thrives because it's a universal fact that the first impression lasts long!
We have to understand that as a business, you exist for the customer. Your customers are looking for you in the digital world, and if they aren't today, they will definitely be tomorrow. So, it's better to think about how to improve the digital footprint given that the global pandemic has brought the fast-paced life into a standstill, with lesser social communication and escalated digital interaction.